Dreamy Designs Drawn From The Sea
"This collection came together so easily because we share the same love of the coastal lifestyle. To me, that means the feeling of lazy summers; bare feet; a casual, relaxed but still beautiful way of living. I hope that translates through my designs."
- VICTORIA LARSON
FROM THE
WATER TO YOUR WALLS
Bring iconic coastal imagery to life in watercolor creations that add a painterly touch to your interiors.
shop now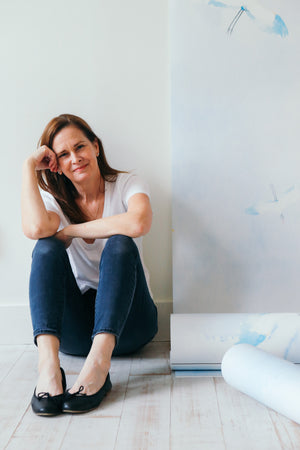 MEET Victoria
Discover how the renowned artist renders seaside treasures into watercolor designs.
Learn more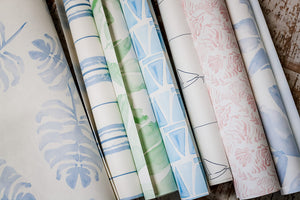 BEYOND THE SEA
From classic stripes to island inspired palm leaves, these fresh & calming designs will transport you to the seaside destination of your dreams.
SHOP THE COLLECTION
handcrafted QUALITY
"Paper is almost as important to me as the design. Since I use watercolor, it translates best onto a matte paper that mimics the actual watercolor paper. I think the designs and this paper work together to tell the story, plus it's a lovely weight that has a luxury feel."
- VICTORIA LARSON